TIRUPATI CAR PACKAGE FROM BANGALORE

Balaji Tour Packages has started economy one day car packages for Weekdays to Tirupati with Darshan. These packages are same day packages which starts early morning everyday at around 5:30 AM with visit to Padmavathi Temple at Alamelu Mangapuram and Sheegra Darshan around 3 PM at Tirumala Venkateshwara Temple and return journey and arrival at around 11:30 PM Bangalore with the Blessings of Lord Venkateshwara.  .
Weekdays Economy Packages:
Price for Etios Car Package: Rs 11500 and 
Price for Ciaz Car Package: Rs 12500
Note: Economy weekdays packages are avialable with limited number of cabs .
.
TIRTUPATI PACKAGE FROM BANGALORE BY TOYOTA ETIOS A/C and MARUTI CIAZ SHEEGRA   DARSHAN PACKAGE
BALAJI DARSHAN BY TOYOTA ETIOS  A/C CAR Package Inclusive of transportation by a/c TOYOTA ETIOS, Rooms provided for freshup. Sheegra Darshan Tickets & 2 Laddu prasadam per person. Package Cost for  Toyota Etios on weekends Rs 13000/- and weekdays Rs 11500/-. Package cost for Maruti Ciaz on weekends Rs 14000/- and on weekdays Rs 12500/- (Maximum 4 Passengers)     
TIRUPATI PACKAGE BY CAR TOYOTA INNOVA A/C BALAJI SHEEGRA DARSHAN PACKAGE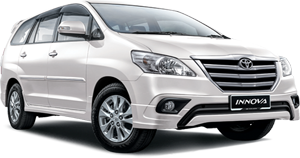 SPECIAL DARSHAN BY  A/C TOYOTA INNOVA. Package includes, to & fro transportation from Bangalore, by Innova A/C car, Deluxe accommodation for fresh-up, Sheegra Dharshan tickets worth Rs 300 each, and two prasadam laddus.
Package Cost Rs 18000/- (Maximum 6 persons)
TIRUPATI PACKAGE BY TEMPO TRAVELLER WITH SPECIAL SHEEGRA DARSHAN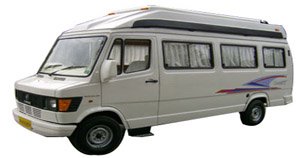 Package Inclusive of transportation by Tempo Traveller. Rooms provided for freshup a.  Sheegra darshan tickets, and two Laddu prasadam per person included.
Tempo Traveller AC: Rs 26000 (12 persons maximum) Less than 12 passengers, please call us for discount
We provide car packages to Tirupati along with Sheegra Darshan Tickets. One-day car package will include Car travel from Bangalore to Tirupati and back, Tirupati Balaji Sheegra darshan, visiting of Padmavathi temple, Sheegra darshan ticket, two laddus per person, accommodation for fresh-up. We also provide from bangalore airport to tirupati cab Package with extra charges in the fare.
1. Flexible timings Departure and Arrival timings with pickup and drop at your place. 2. Assured Sheegra Darshan booked online by us (subject to availability). 3. This is one-day car package. Flexibility to book for more than one day package to visit near by temples. 4. Room will be provided for fresh-up. Flexibility to book room for more than one day packages. 5. Driver will guide the passengers for darshans at different temples as well as if tonsuring is needed at Tirumala. 6. Can travel directly to Tirumala instead of taking a govt bus as in bus package.
Tirupati Car Package Cost:
Toyota Etios AC: Rs 13000 (4 persons maximum) Toyota Innova AC: Rs 18000 (7 persons maximum) Tempo Traveller AC: Rs 26000 (12 persons maximum) 
Address:
Balaji Tour Packages
# No 75/1, 11th Cross,
Nagpura Main Road, West of Chord Rd,
Mahalakshmi Puram, Bangalore-560086.
( Landmark : Fortis Hospital )
Phone: 80-23490444, 9908918544
Bank Accounts: 

 
KARNATAKA BANK
Account: BALAJI TOUR PACKAGES
Current Account Number: 9452000100009001
Branch : KAGGADASAPURA BENGALURU
IFSC Code: KARB0000945
ICICI BANK
Account Name: Balaji Tour Packages
Current Account Number: 171005000047
Branch: Dr M C Modi Hospital Road
IFSC code: ICIC0001710